Lunds akademiska kör
Lunds akademiska kör – Lund Academic Choir – is one of the largest mixed choirs in Lund, Sweden with about 50 singers. Most of the singers have a background at Lund University. The choir combines an active social community with high musical ambitions and a constant curiosity about new music. The choir was formed in 1927, as a women's choir, to provide an alternative to the male choirs that then dominated the musical life at the university. A few decades later the choir became a mixed choir in order to extend the available repertoire.
Lunds akademiska kör gives approximately ten public performances each year, including a secular concert in spring and a traditional Christmas concert in December. Since the choir is a part of Lund University and its music department Odeum, it also participates in ceremonies such as graduation day or the annual doctoral degree ceremony.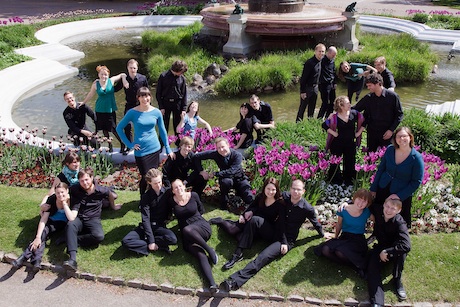 The repertoire is varied, with an emphasis on classical music for a cappella choir. Lunds akademiska kör has performed many of the great works of the choral repertoire but also introduced its audience to lesser-known pieces. In collaboration with various orchestras we have performed Dietrich Buxtehude's Membra Jesu Nostri, Heinrich Schütz' Weihnachtshistorie, Vaughan William's Dona nobis pacem and Bach's Christmas Oratorio. From our a-capella repertoire we would like to mention Canzona 126 Di Francesco Petrarca by Lars Johan Werle, Canticum Calamitatis Maritimae by Jaakko Mäntyjärvi, We Know Not Where the Dragons Fly by Mattias Sköld, Regn og Rusk og Rosenbusk by Bo Holten, Leonardo Dreams of His Flying Machine by Eric Whitacre, Thomas Tallis' motet in 40 voices Spem In Alium and finally Frank Martin's Mass for Double Chorus, which has proved something of a favourite both for the choir and our audience.
In 2000, the choir participated in the Orlando di Lassi festival in Rome, winning a gold medal and the prize for best conductor. In 2004 the choir won a silver medal at the Seghizzi choral Competition and Festival in Gorizia, Italy. In the summers of 2008 and 2010 the choir participated in the International Festival of Choir Song in Międzyzdroje in Poland. This resulted in prizes for best interpretation of a Polish song, best conductor, and (twice) the festival Grand Prix. In August 2011 the choir traveled to Macedonia for the Ohrid Choir Festival, where it was awarded a silver medal.
Besides competitions, Lunds akademiska kör has travelled to Berlin in 2009, and in 2010 completed a German tour via Hannover and Buchen to Würzburg where we had a concert together with the Kammerchor der Universität Würzburg. The past two semesters we have worked together with the Uppsala choir Allmänna Sången, who visited us last fall and whom we visited this may for their spring concert.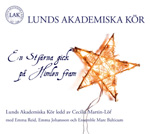 During the autumn of 2010, Lunds akademiska kör recorded its second CD, En stjärna gick på himlen fram, featuring Swedish traditional Christmas songs in new folk arrangements together with folk musicians Emma Reid, Emma Johansson and the early music orchestra Ensemble Mare Balticum.
Cecilia Martin-Löf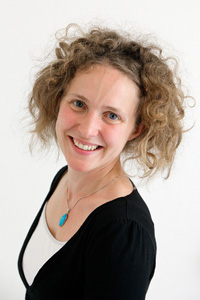 Cecilia Martin-Löf is the choir's director since 2007. She first began studying music at the Ingesund College of Music, majoring in piano and orchestra conducting. Because of her growing interest in choral music she then studied at the Royal College of Music in Stockholm with Professor Anders Eby, receiving a diploma in choral conducting. In her work, Cecilia strives to combine her interest for literature and poetry with the rich colours of the choral sound and technical precision at the highest level.
During her career she has led a number of choirs, including the Uppsala Cathedral Choir, the YMCA Chamber Choir in Stockholm and the Gävle Symphony Chorus. She has worked with the radio choirs in both Stockholm and Copenhagen, been the choir director for the Malmö Symphony Orchestra, and worked extensively in Germany and Italy.
Today, Cecilia is responsible for the choral department of Odeum at Lund University where she leads the ensembles Lunds akademiska kor and Palaestra Vokalensemble. She also teaches choral conducting at the Malmö Academy of Music, and is a frequent guest teacher and conductor across Sweden and Europe.
Contact
The quickest way to contact the choir is through our email address, lak@lak.se. We have a Facebook page where we regularly publish news about the choir. If you want to send us ordinary mail our address is:
Lunds akademiska kör
Box 117
221 00 Lund